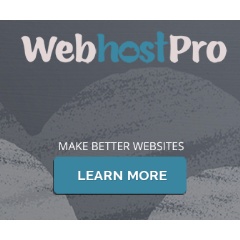 Web Host Pro has been busy in the first half of 2022. New website builder tools and several wesbites services have been finished and ready for use. The new website maker allows anyone with any level of computer experience to build a spectacular website in about 30 minutes for one low price. The new free calendar, blog, and eCommerce plugins for the website builder are now available with a single click. In addition there is cutting edge templates that work with nay screen. There is easy SEO tools built in, and over 20 other programs to make almost any kind of website you can dream up. The price is $9 a month with discounts if paid yearly or more at once. There is a free demo you try any time at: https://webhost.pro/sitebuilder-demo.php.
Second Web Host Pro has now added the new TTL V3 security in addition to the existing TTL V2 security. This will allow for stronger and more safe SSL (HTTPS) type connections to a website or email located with them.
Other exciting changes include a new cPanel template, increased affiliate referral payouts, new shared cPanel hosting in Amsterdam and a new DNS server in Amsterdam for faster DNS resolution there.
You can also now find Web Host Pro on Instagram, TikTok, Facebook, Twitter, and LinkedIn. So make sure to connect with us so we can see what you're doing and keep you updated on us. You may notice we have changed our logo a little and added some improvements to our website that allow for faster and concise navigation.