A little About Us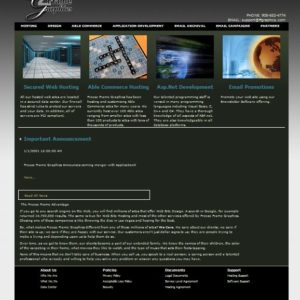 Terry Alan Unlimited has over 20 years of experience designing and developing websites and creating graphics. We started as graphic designers creating digital assets for marketing and promotion of local business. We design business cards, logos, corporate identity packages, flyers, postcards, illustrations, t-shirts and more. Read More.
Our introduction to the web came when we designed our first layouts and assets for clients' websites. We created web graphics, e-newsletters, and banner ads. Soon we weren't just creating layouts and assets in Photoshop and Illustrator; we were slicing images and turning those designs into wireframes and/or HTML templates as needed. Soon after that we were building complete websites and developing various online projects. Read More.
As customers demanded more interactive websites we included Flash and Ajax (now HTML5/CSS3, Canvas, and Silver Light). With the advent of e-commerce came the addition of programming languages to handle the dynamics of data-driven sites. Terry Alan Unlimited became fluent in JavaScript, Asp.net, ColdFusion, and PHP, to name a few. Also, we can't forget to mention SQL and MySQL to manage databases.  This all allowed us to create community portals, forums, and most commonly e-commerce solutions.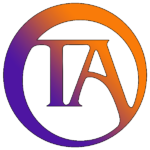 The latest additions to our talents and toolset have been to keep ahead of the shifts in design practices and search engine optimization. Google and the other search engines are constantly tweaking their algorithms to make search results more accurate and targeted to the visitor. Also, there are so many devices on which you can view and interact with a website now, we have to be sure your site plays well with all of them. Terry Alan Unlimited designs and develops responsive, mobile-ready websites with the latest web standards and strong organic SEO practices; ensuring you have the best opportunity to be found and keep your visitors engaged.
Our services include:
Web Design and Development (Read More)

E-commerce Web Sites
Content Management Sites (WordPress, Joomla, and others)

Graphic Design (Read More)

Email – Newsletter Design
Logos
Business Cards
Tee -Shirts

Website Services (Read More)

SEO and Website Analysis
Site Updates and Maintenance
Web Hosting
Domain Registration
Email Accounts
SSL Certificates
Qualified Lead Generation
So how can we assist you with your next graphics or web project?