10 women are on a mission to make values-based investing accessible in web3. It begins with standardizing ESG data.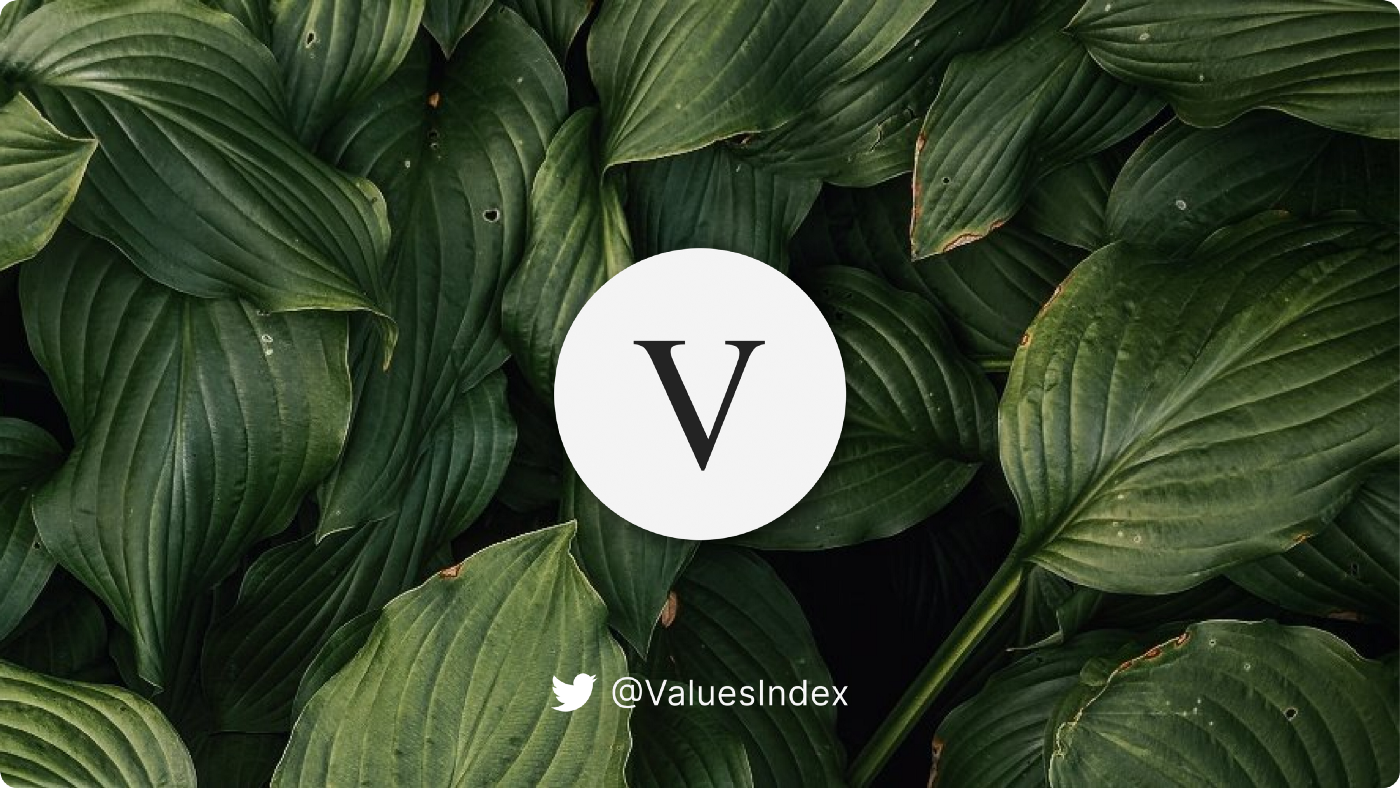 Crypto today is what the internet was in the early 2000s.
As a team of female founders, educators and investors, we care about having representative voices shape the world we're building. Collectively, we're onboarding a community of 100,000+ women and underrepresented groups to the future of finance.
Yet, we often hear the same resistance: "Crypto doesn't feel aligned with my values."
We want to change that.
We are creating the first diversified basket of crypto asset (Values Index) with a lens on people, planet and profit. We envision a world where investing in crypto can be synonymous with investing in your values.
Banking on the future of finance shouldn't mean setting aside your commitment to people and the planet. It's time to make values-based investing a possibility for crypto.
Let's dive into the evolution of how we got here and why…
In March 2016, Morningstar published a new sustainability rating for mutual funds. Over the weeks that followed, a curious thing happened. Money started moving. Gradually then quickly, investors pulled out nearly $15B from funds with a low sustainability rating and reallocated $24B into funds with a high sustainability rating.
Fast forward to 2019. Sustainable funds, which invest based on environmental, social or governance (ESG) themes, pulled in nearly $21 billion — a 400% increase from 2018.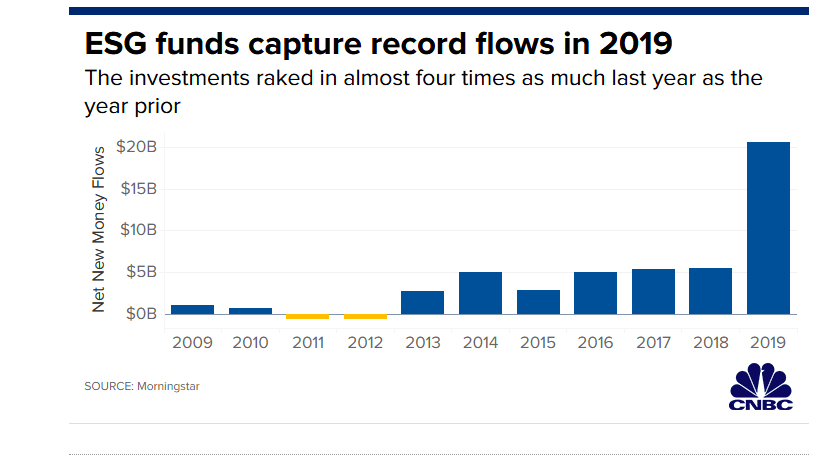 What can we learn from these snapshots in market history?
First, data is crucial. When Morningstar published its sustainability ratings for the first time, it empowered investors with equitable access to information and catalyzed behavioral change. Give people access to data that resonates, and they'll respond.
Second, we're witnessing a wave of asset reallocation on a global scale. Investors recognize that markets cannot operate independently of environmental and social realities, and the suite of products available to them is beginning to reflect that.
But there's another shift we can't ignore: crypto. Today, at least 16% of Americans have owned crypto and nearly half of millennial millionaires have 25% of their wealth in crypto.
Now consider the backdrop of defining moments that have changed how we invest:
2008 onwards: The shift from active to passive investing, which saw Vanguard and Blackrock become multi-trillion dollar companies
2016 onwards: The rise of sustainable and values-based investing
2017 onwards: The addition of alternative investments, especially crypto, to portfolios traditionally dominated by stocks and bonds
So investors want the ease of passive, diversified portfolios. They also care about aligning their money with their values. And they want to be a part of building the future of finance.
How do we enable them to do all three?
When we began exploring the intersection of values-based investing and crypto, we did an exhaustive search of existing solutions but couldn't find any. So we designed a framework of criteria, collected what limited data was available, and dived into market research.
We also ran several simulations for a theoretical crypto index that met our climate and gender diversity criteria. It outperformed bitcoin, the S&P 500 and the DeFi Pulse Index. This aligns with research from traditional finance that consistently shows that ESG funds are on par with or outperform their counterparts.
When we conducted a survey to assess demand for crypto-based ESG products, here's what we found:
Nearly 80% of respondents said that when making an investment, they give strong consideration to an asset's climate impact and gender diversity efforts
70% said they were very likely to invest in a crypto index that includes criteria for climate impact and gender diversity
Of those interested in a crypto ESG index, 51% said they would invest more than $5,000
These insights overwhelmingly point to unmet demand.
A high performing index that balances people, planet and profit is powerful for several reasons:
We catalyze the creation of industry standards. We believe people deserve access to information that enables them to align how they invest with what they value. But there are currently no industry standards around measuring, publishing or accessing ESG data in crypto. We're creating an incentive for projects to be mindful of these areas as they build and to contribute to open-source standards around data sharing.
We diversify the crypto ecosystem. We're on a mission to onboard those currently underrepresented in the space. In our combined decades of efforts to advance financial inclusion, we've heard the same thing over and over again: people, especially women, care about aligning their money with their personal values. Many have avoided crypto altogether due to the negative stigma around environmental footprint and exclusionary communities. Lack of information around values-alignment with existing crypto products can be a real deterrent. We want to support people in feeling informed and empowered to participate in this new technology.
We build ESG awareness into our DNA from Day 1. We want to spark an informed conversation around sustainability, diversity and inclusion in the crypto space today — not in two decades when the next generation of companies have already been built. ESG standards need to be at the heart of conversations as projects are developing.
Banking on the future of finance shouldn't mean setting aside your commitment to people and the planet. It's time to make values-based investing a possibility for crypto.
It took nearly two decades to incorporate values-based criteria into index funds in traditional finance. We won't let this happen in the digital assets space. Join us in building the world's first crypto-native index fund that incorporates ESG criteria.
Here's how you can contribute: