Information of technology (IT) is the use of any computers, storage, networking, and other physical devices. Infrastructure and processes to create, process, store, secure, and, exchange all forms of electronic data. Generally, Information of technology is used in the context of business operations, as purposed to the technology used for personal or entertainment purposes. And The commercial use of IT encompasses both computer technology and telecommunications.
Today's industry and employers are looking for skilled professionals in IT. And with that demand, a number of information technology-related issues have become popular in the domestic and international areas. So, there are many types of information of technology. Here are some things to know: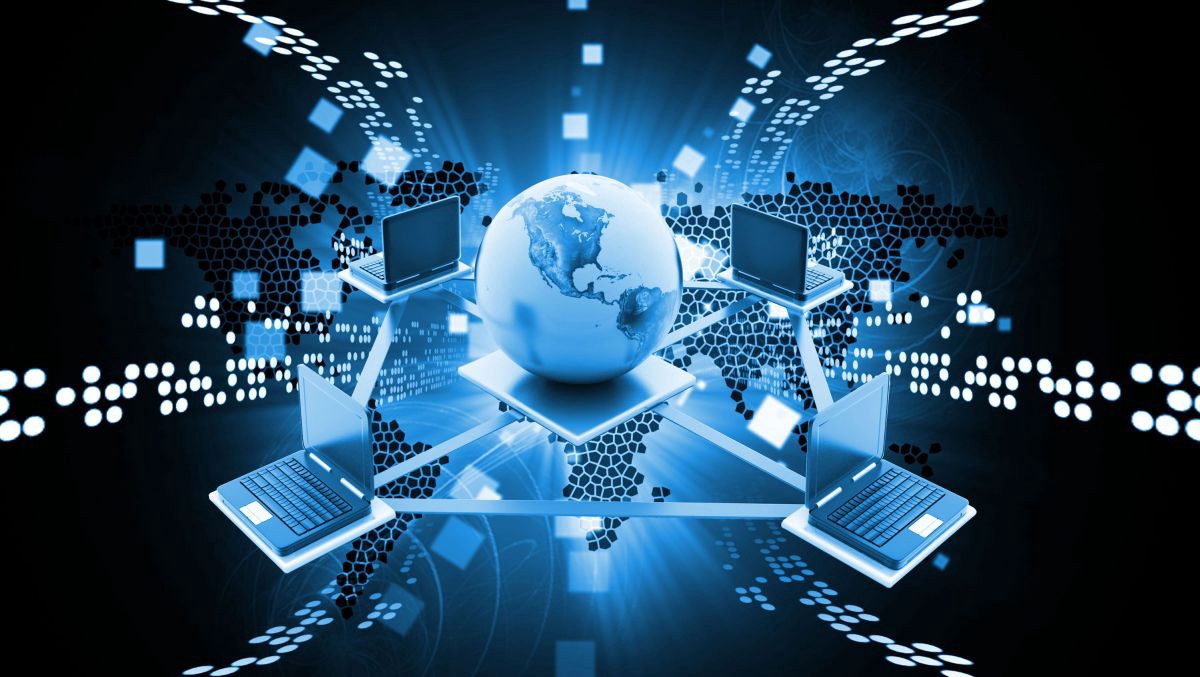 GRAPHIC DESIGN
Graphic design is one of the most important parts of developing a creative mind. The most interesting aspect of this professional subject is that students from any subject can easily become self-reliant by learning graphic design. Graphic Design students can choose as a profession, Art Direction, Creative Direction, Computer-Aided, Architect or Engineering Drafter, Fashion Designer, Package and Stationery Designer, Book Cover Designer, Game Designer, Logo Designer, Promotional Designer, and Much more. Apart from this, as a freelancer, various international marketplaces like Upwork, Freelancer.com, Graphicriver, Satterstock, Design Crowd, DesignHill, Fiver, Behans, 99 Design, Creative Market and etc. There are also graphic designers in different organizations in types of information of Technology!
WEB DEVELOPMENT
At present, there is a huge demand for web design and development which cannot be overstated. But so many people don't know about web development. Because they never wanted to know what web development is! If you can be a good web designer, then you don't have to run after money, money will run after you. Because a good web designer has a lot of value in different online marketplaces. At the same time, if you can become a skilled web developer, success will not matter to you.
Web development is the act of executing a website's admin panel, managing content from within a website or from the admin panel to the outside of the website. That is, the code that is used to perform all kinds of tasks on a website is called web development. I am clearing the matter with examples.
WEB DEVELOPMENT
After logging in to Google Blogger, the other options you see, including blog settings and posts are done, through web development. Moreover, for those of you, who are using the Magone theme, if you take a good look, you will see that the design of the blog can be changed through Seniti Spot. The options we see for making these changes are through web development. Moreover, those who use different WordPress themes, and must have noticed that after installing a single theme, there are many different features or settings for designing a theme or designing a website. Web development is a very important subject type in Information of technologies. The design of the website can be changed with just a click and the website can be easily customized by clicking and dragging and dropping.
These click-and-drop functions are performed through web development. We create a website with just a click and think that this is how the website works. In fact, when you click on a website, you will see that the design of the website is coded in the website or in the theme. Basically, HTML, CSS, JavaScript, jQuery, PHP, and many types of coding are used to make a website workable through web development. Who does this web development work, they are web developers.
SOFTWARE DEVELOPMENT
How much software's installed on your computer or mobile? There are millions of software online. We can download and use them. Some software has to be bought, some software can be downloaded for free. Why don't you see all this software, all of them have been created by someone like you like me. Many times the question comes to your mind about how to make these. Today I will try to give you a basic idea about this. Each software has two main parts. One is the user interface, the other is the logic part.
The user interface is the part of the software that we see. Logic is the part through which the software works or the backend. You need to know some programming languages ​​before creating software. There are many, many programming languages ​​on the market. Among them are Java, Python, C, C ++, Dart, and Caitlin.
My favorite dart is software design or development. Because it is a programming language created by Google. It has a great SDK like Flatter. Flatter cross-platform supported. With this, you can make software for Android and iPhone.
APP DEVELOPMENT
With the advancement of technology! various types of apps are being used on that smart devices. Some are showing the time, some are showing the desired product or service description, some are finding the desired address, and some are calling the required vehicle. Photography, weather forecasting, and photo editing are all apps. There is also an app to know the caller's identity or who is calling you. These apps are enriching the quality of your life. In the developed world, the demand for app developers is increasing at every moment.
CYBER ​​SECURITY
When life is on the internet, someone is searching the internet for every piece of information at every moment. When searching, you have to give your personal e-mail address, name, occupation, and location without knowing it. Our information must be stored on a server, now if that server is attacked by a virus or malware, The current technology world is fighting every moment. In 2016! two billion pieces of secure information were leaked to cyber criminals. In the first half of 2016, more than four and a half billion social accounts were hacked. According to the report of the World Economic Forum, those cyber security issues are on the rise in the cyber world in 2019 as well as 2020. These include phishing, remote access attacks, smartphone attacks, etc.
DIGITAL MARKETING
If anyone is interested in building a career in digital marketing, the first thing that comes to mind is where to start learning? Let the beginning be the end. We need to know in advance what are the issues in digital marketing. At the beginning of your digital marketing career, it is possible to acquire knowledge in all subjects, and again it is possible to become an expert in any one of the prescribed subjects. In Digital Marketing you can choose Social Media Marketing, Content Marketing, Search Engine Optimization (SEO), Search Engine Marketing (SEM), Pay-Per-Click (PPC), Affiliate Marketing, E-mail Marketing, and Reddit. The ad, mobile marketing and so many types.
ANIMATION
The triumph of animation or three-dimensional form is now all over the world. The animation is used in realistic depictions of advertisements, movies, or any architectural style building, or process. Animators are creating characters, visual effects, and stop motion in illustration and software. At present, there is a lot of demand for animation all over the world.
SOFTWARE TESTING
Before using any software, it is the responsibility of the software tester to check whether its functionality is correct. Whether there is any problem in running the software. There are two types of software testing, manual and automated testing. The testing process includes static and dynamic testing. Its also three distinct approaches to software testing white box, black box, and, gray box testing. There is a good demand for these professionals in the domestic and international areas.
There are also various types of information on the technology of work including video editing, UI / UX design, data entry, and article writing, the work can be done in the IT section. IT is very important in the world today. And, In the future, people will learn more about it. And will shape the world in a new way.