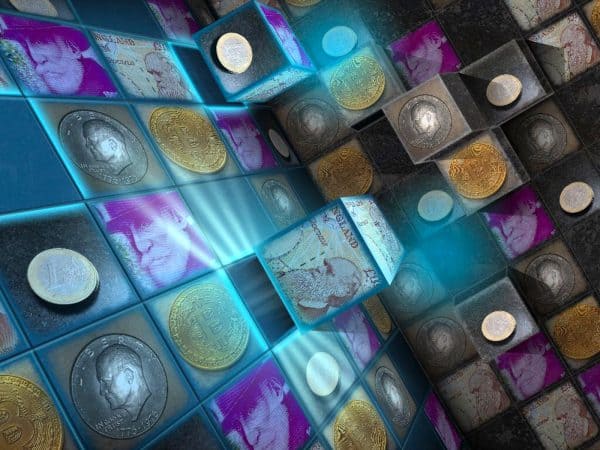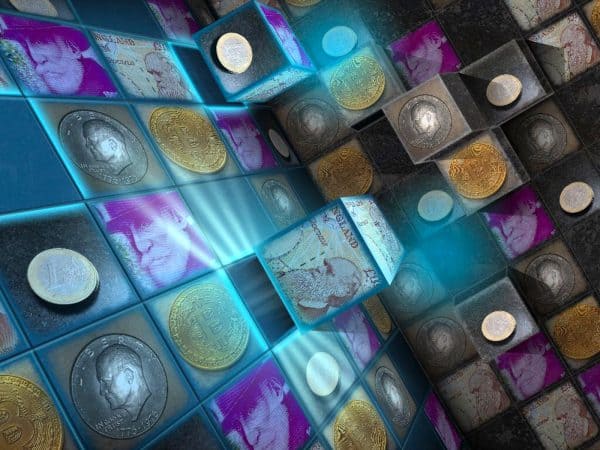 Recently, we connected with Abhishek Singh, the Co-founder and CEO of Comdex, a decentralized synthetics protocol working towards making global financing more accessible to the multitude.
Developed on the Cosmos blockchain, the Comdex protocol is building solutions to democratize finance. They use synthetic assets to help users access a vast set of commodity debt assets, coupled with deep liquidity. This opens up several traditional financial markets to DeFi users and helps bridge the DeFi and TradFi markets.
During the conversation, Abhishek explored the rise of DeFi in recent times and what it meant to the overall financial ecosystem. Also, he delved into the financing opportunities in global trade. Apart from breaking down synthetic assets, Abhishek also spoke about the commodities market and its monetary potential for consumers.
Our conversation with Abhishek Singh is shared below.
Crowdfund Insider: We all know 2021 was a rollercoaster ride for DeFi. Big money flowed into the market, users multiplied, and overall, the DeFi market had a huge boom.
What has captured your attention the most in this boom?
Abhishek Singh: There is no doubt in 2021 being the breakthrough year for all things DeFi. All metrics and graphs were on the rise – from TVL to DEX volumes, etc. All numbers acknowledged I'm looking at this boom from a different perspective. The rationale behind these amazing results is what intrigues me.
One of them is the inflow of institutional capital which acted as a stamp of legitimacy for the DeFi market. Big players' rise in interest is a good sign as it accelerates the building of concrete regulatory and compliance frameworks for the DeFi industry. Also, given their media outreach, it introduces DeFi to a lot of commoners.
Another reason that excites me is the push for interoperable solutions. Siloed blockchains have their utilities, I agree 100%, but, to build a financial ecosystem, the products and applications need to be able to transact and interact with each other. Interoperability also helps create deep liquidity for a wide range of assets.
Lastly, I love how efforts are being put in for DeFi to share synergy with TradFi. From seamless fiat on-ramps to bank plug-ins on DeFi investment protocols, the bridging of DeFi with TradFi is happening. And it is a great sign for the future as the age-old financial system is being injected with democracy and inclusivity.
Crowdfund Insider: So, these are some of the developments that I am banking on to turn DeFi mainstream.
Digitization has catalyzed the global supply chain in the past few years. How does this translate into the finance side of things for global trade?
Abhishek Singh: During the pandemic, we all saw how the global supply chain took a massive hit, and several businesses melted in front of our eyes. Frozen trade, fall in demand, spiked CAPEX, liquidity shortage, and depletion of foreign reserves. Simply put, the global economy and supply chain faced winter.
Amidst all these, cross-border trade finance was brought back to life by digitization. Technology accelerated everything and this resulted in increased efficiency and improved connectivity in the global supply chain. All this while, the cost of doing business is also reduced, allowing MSMEs to operate smoothly.
When this transpired, digital innovation — in the forefront — opened up many avenues of investment for retail investors. Vetted investment vehicles, pooled financing, innovative funds came into life which acted as ideal windows for retail investors to access and finance global trade, and especially MSMEs.
So, I believe digitization is the reason behind global trade being more accessible for retail investors. On the flip side, MSMEs also have easier access to capital.
Similarly, for decades now, equity and derivatives have dominated the portfolio of retail investors and traders.
Crowdfund Insider: Why do you think investment cycles or facilities related to commodities haven't been pursued more?
And what are the advantages of investing in the commodity market?
Abhishek Singh: True. Commodities are a less-explored market in the overall investing landscape. And I can shed light on a couple of reasons why investment vehicles related to commodities haven't been pursued enough.
Firstly, not a lot of people are knowledgeable enough about the commodity market. And coincidingly, there are not enough educational resources or material regarding the same. The second factor that I can think of is that the price of commodities is influenced by several external factors like geopolitics, weather, etc. So, evaluating the value of commodities and investing based on that is really complicated.
Hence, we at Comdex are making investing in commodities as simple as possible. And why commodities? Because it is the ideal hedge against inflation and stock market volatility. Also, it is a great diversification tool as it historically has a negative correlation with the prices of more popular asset classes.
Also, the commodities market is the fulcrum around which the global supply chain revolves. Hence, the volatility is limited and provides a safe haven for investors. This makes commodities a must-have in an investors' portfolio. With digitization and technology, the financing of commodities has swayed away from being an avenue only for the super-rich or institutions.
Crowdfund Insider: Retail investors are being welcomed into financing the global trade and this ensures there is more participation which results in more money and better efficiency.
What are your thoughts on the regulations being announced with regards to crypto and DeFi industries in different countries?
Abhishek Singh: I sincerely appreciate all the talks and efforts being put into regulating crypto and DeFi by governments across the globe. Rather than going into the specifics, I believe all regulations need to be welcomed by the crypto and DeFi community as it brings much-needed authenticity to the industries.
Investor and user protection is more effective with regulations in place. Also, the narrative that crypto is used for money laundering and tax evasion can be nullified with the right set of regulations.
However, there is huge room for regulatory improvements. Stringent and/or complex regulations can do more harm than good to the nascent industries. It can drive away talent and innovation to places with more freedom. Moreover, overt regulations simply go against the very ethos of blockchain and crypto i.e. decentralization.
Crowdfund Insider: Please share some insights into the future of Comdex.
Abhishek Singh: We have a concrete roadmap in place for 2022 and beyond as we believe Comdex to be at the center stage of investing avenues. First of all, integration of CosmWasm modules into the Comdex chain has our focus. Then, the launch of our synthetic DEX with an incentivized testnet is our top priority.
Alongside, we are working on the Trade Finance Hub to be launched later this year. This enables us to explore more commodities and expand our portfolio. Bridging the Comdex platform to Ethereum blockchain is also an integral part of our 2022 plans. Moreover, the ShipFi platform and our own stablecoin $USCX is in the works and we see them coming online in late 2022.
So, this is what our jam-packed schedule of upgrades and launches planned for the CMDX community looks like.