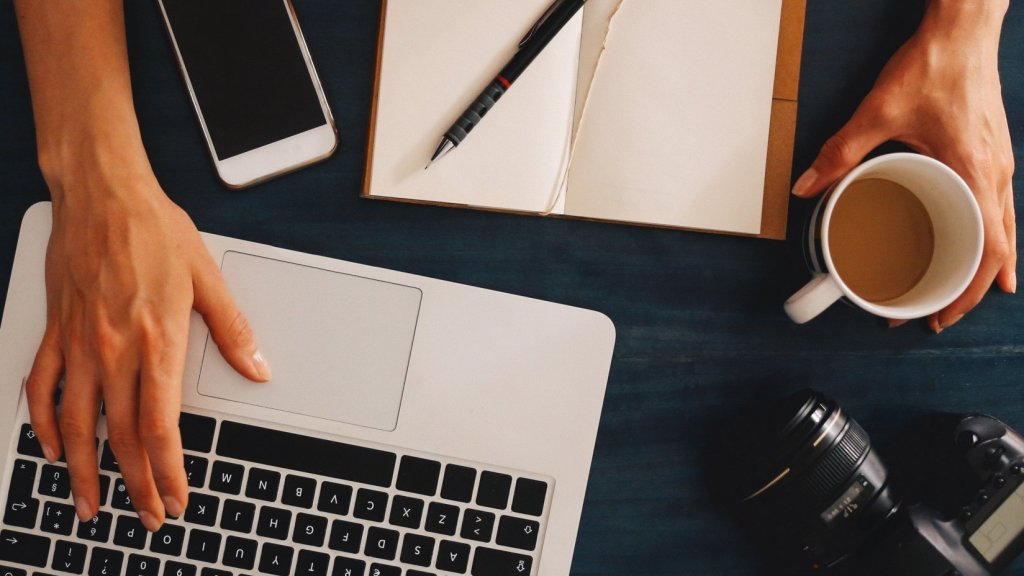 The marketing industry must constantly evolve alongside the audiences it attempts to reach. Cutting-edge is adequate, and everything else falls by the wayside. I've often said that the one main secret to my success is my possession of an unquenchable thirst for knowledge and curiosity. Without that, it's hard to stay relevant in a space that changes so rapidly. That being said, where can marketers go to learn from influencers within the industry?
There's a variety of blogs in social media, content marketing, and other different marketing verticals, so it's difficult to identify which ones best serve general marketing needs. Some blogs and publications supply the knowledge every marketing professional requires.
Also, they all offer critical resources for the application, not just the digestion, of what they're trying to teach. Here are 16 marketing blogs and publications you should add to your reading list this year.
1. MarketingProfs
Whether you're seeking industry trends, topical overviews, or professional development, MarketingProfs is a blog for marketers of any ilk. Typically, umbrella sites don't deliver unique insights. But, as a network of marketers–supported and read by marketers–MarketingProfs is constantly stocked with legitimate content.
Key Resource: Marketing Guides and Reports
Processes and procedures can be hard to define for first-time entrepreneurs. The guides and reports provided by MarketingProfs can be a life raft when beta testing email automation, for instance.
2. Business Insider
A rising star in the content world, Business Insider publishes on markets and strategy, daily. Think of it as the Huffington Post for business and marketing professionals.
Key Resource: BI Intelligence
Beyond the content that Business Insider already produces, Intelligence is the company's research arm. Utilized by Fortune 1000 companies and startups alike, it provides data-driven solutions "essential for corporate decision making."
3. The Knowledge Bank
Influence & Co. specializes in creating and distributing content to influence an audience and raise the profile of a company's key employees. But the company's blog touches on all aspects of content marketing and branding–from thought leadership and content creation to lead generation and content distribution.
Key Resource: Resource Library
Content is taking over the marketing industry. Here, whitepapers and templates provide step-by-step guides to a comprehensive thought leadership platform. You started a business; you've got it in you.
4. HubSpot Blog
HubSpot is best-known for its software and primetime marketing conference, Inbound. Beyond these product offerings, this blog is the first step toward inbound marketing certificates offered by the company.
Home to the aforementioned certificates, the Academy provides inbound marketing training that can be critical when developing your young business's content strategy.
5. Vero
Email campaigns have long been the bane of marketers' existence. How do we get consumers to open our outreach material? The answers reside with Vero, a purveyor of email automation software.
On the surface, email marketing appears easy. Write strong copy and send, right? Not quite. Utilize the blog's "How To" tab to discover the role data plays in this process.
6. Kissmetrics
Entrepreneurs occasionally struggle with leveraging the analytical data available to them. Kissmetrics sifts through the numbers, to expose mistakes your current suite of metrics can't account for.
Key Resource: Infographics
For many marketers, a predominantly aesthetic perspective conflicts with data interpretation. Kissmetrics' infographic library provides visual roadmaps for complex marketing practices.
7. Hootsuite
As many entrepreneurs figure out the hard way, social media is not simple. Consistency is key for your social audience, and Hootsuite provides myriad content options for micro-scale businesses looking to adopt a macro approach to posting.
Key Resource: Hootsuite Life
This portion of the company's blog adopts a cultural approach to social education. If social media is truly a device for bringing people together, shouldn't we study it as such?
8. Seth Godin
If brevity is the soul of wit, then Seth Godin is the wittiest man in marketing. Featuring short, highly digestible posts, Godin frequently dives into marketing life lessons that would benefit marketers of any age or skill level.
The content marketing world is saturated with articles on processes and procedures. Godin connects our professional lives to our personal. It's a welcome reprieve.
9. Moz
If you're a human being, then it's likely that the first time you heard of search engine optimization, you were confused. Moz strives to sift through the algorithms and keywords of SEO to provide insights on the search engines businesses must pacify.
Key Resource: Whiteboard Friday
Led by Moz co-founder Rand Fishkin, Whiteboard Fridays provide visual dissections of confusing marketing principles. The medium? You guessed it, a whiteboard.
10. Ogilvy & Mather
Ogilvy is synonymous with excellence in advertising. No matter what portion of the marketing mix you or your business addresses, learning from design pioneers is crucial to evaluating how your brand looks to consumers.
Key Resource: The Red Papers
Authored by company thought leaders from around the world, The Red Papers address topics spanning from the unwritten rules of digital marketing to appraising brand worth. These authors are more than bloggers; they're the best in the business. Learn from them.
11. IMPACT
Within an industry focused on content, Impact won't let us forget about branding and design. Be it strategy, lead generation, or even software hosting, this blog addresses how marketers can greet consumers with an endearing aesthetic and intuitive user interface.
Key Resource: The Learning Center
Every marketer knows that strong brand messaging takes some TLC (forgive me). The Learning Center provides just that with white papers, video, and slideshow content on everything from demographic studies to the in-house versus agency debate.
12. Marketing Land
Digital marketing and tech development are mutually inclusive. Marketing Land reports on this relationship and more, ensuring that your content strategy fits in the palm of your target consumer's hand.
Key Resource: Marketing Technology Landscape
Every year, Marketing Land creates a massive infographic categorizing the companies that make up the marketing tech world. If you're looking to find a software provider for your company or next campaign, this is an excellent place to start.
13. Marketing Magazine
Some insights from north of the border would be nice, eh? Marketing efforts don't know geopolitical lines. Eventually, your company may grow beyond its home base. Marketing Magazine provides insights on marketing in Canada, a reasonable place to expand operations.
Key Resource: The 10 Most Influential Brands in Canada
The best way to start understanding a foreign market is to see what works there. This list of influential brands, with context, proves a strong starting point.
14. Duct Tape Marketing
As a newfound small business owner, you may be an expert on your brand, but not necessarily on how to market it. John Jantsch and Duct Tape provide content on how to garner your first consumer base and grow from there.
E-books, webinars, and podcasts dot the Community page, providing numerous resources for small business owners. All you have to do is register; it's free.
15. Convince and Convert
If you are looking for ways to use social media, marketing, content, and other digital tactics to help convert customers, Jay Baer and team has actionable advice that is timeless.
Key Resource: Podcasts & Books
Jay Baer and team have a ton of great resources on the site including podcasts, case studies, and a couple of books as well. All for free, well, except for the books.
16. Brian Solis
No list of marketing thought leader blogs would be complete without including Brian Solis. Solis, which is pronounced "so-lease" (I asked him), not "solace" or "soul-less," has authored several best-selling books including: The End of Business as Usual, What's the Future of Business (WTF), Engage!, and his latest, X: The Experience Where Business Meets Design.
Key Resource: Insights & Books
His blog, BrianSolis.com, is ranked as a leading resource for insights into the future of business, new technology, and marketing.
Marketers are only as proficient as what they learn tomorrow. As ours is a business of "what's next," learning the fundamentals of "what was" is the first step in discovering your ability to innovate. If you stop learning in this space, you'll quickly become irrelevant.